Roemer: 'SP voters, thanks for your confidence. I'm ready for the next fight'
17 March 2017
Roemer: 'SP voters, thanks for your confidence. I'm ready for the next fight'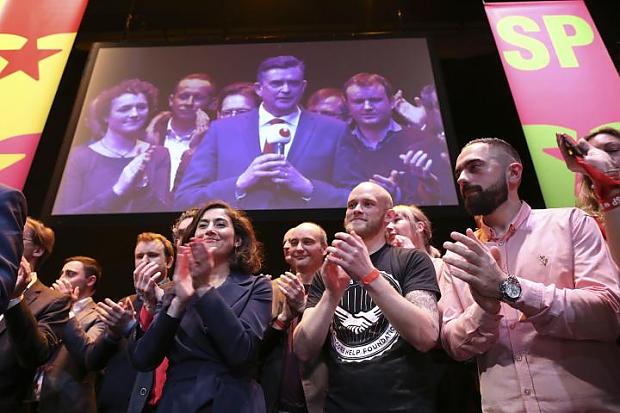 On March 15th 2017, the Dutch parliamentary elections resulted in 14 seats for the SP, of which 6 are new entries into the parliament. The party is now the largest one on the left.
There was a great deal of political turbulence, both on the right and on the left. Altogether the left lost seats (from 48 to 37). PVV (populist right) became the country's second party with 20 seats (an additional 5) whereas the governing VVD (liberal conservatives) with 33 seats succeeded in consolidating its number one position (in spite of losing 8). The media's expectation of a possible right wing populist victory appears to have been a wrong estimation. Biggest blow was for the PvdA (Labour) which paid a heavy price for participating in a governmental coalition with the VVD: the party fell to 9 (losing 29 seats).
The GreenLeft was one of the big winners on election day, 15th of March: it grew from 4 seats in 2012 to 14, while the SP lost one seat, giving us also 14 (out of a total of 150). In voter numbers the SP turns out to be the number 1 party of the left, due to Labour's historic loss. The majority of SP voters appear to be from low income - low education social layers (more or less identical to the extreme right PVV), whereas GreenLeft supporters show the opposite image. Centre parties the CDA (Christian Democrats) and D66 (progressive liberals) each got 19 seats (+6, +7). We could end up most probably with either a centre right government, led by the VVD (without the populist right) or a centre coalition, although the first option seems to have the best chances.
You are here