Majority of House supports SP motion to lift blockade on Gaza
17 October 2023
Majority of House supports SP motion to lift blockade on Gaza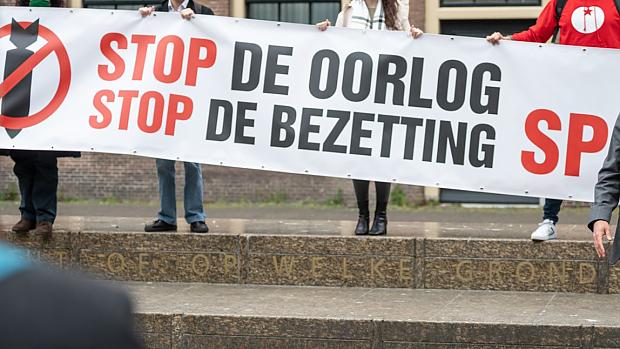 Israel's government must stop the blockade of Gaza so that basic necessities such as water and food are allowed back in. An SP motion to that effect was adopted in the Lower House today.
This moment in Gaza we can see a humanitarian disaster turning into a humanitarian catastrophe. Water, food and medicine are being increasingly cut off in the densely populated area. Hundreds of thousands of innocent Palestinians have to flee because of countless bombings. To make matters worse, the border to Egypt remains closed, which means residents have no way out.
Hamas' terror attack on Israeli civilians is a terrible thing and the hostages must be released as soon as possible. What we are seeing now is a massive attack by the government of Israel on innocent civilians, which is in obvious violation of the law of war. This bloodshed should stop as soon as possible. We must work towards de-escalation and break the cycle of violence. The fighting parties must sit down as soon as possible and reach an agreement where both sides are treated equally and both Israeli and Palestinian civilians can live in safety.
You are here