No confidence in Rutte over Groningen earthquake tragedy
7 June 2023
No confidence in Rutte over Groningen earthquake tragedy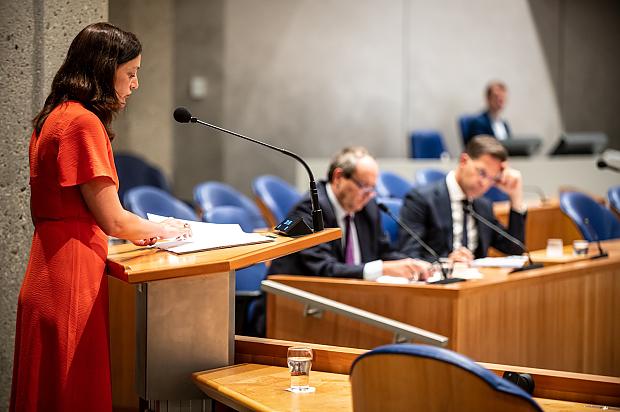 For two years, a parliamentary inquiry committee investigated the Groningen earthquake tragedy. Yesterday and today, months after the committee's report was presented, the House of Representatives finally debated it with Rutte.
The very same people who caused the problems and made them worse are still in office. According to SP MP Sandra Beckerman, this makes it inevitable for Rutte to resign.
The interests of Groningers were structurally ignored. Money took precedence over the Groninger people. And the prime minister failed to make a difference. For that reason alone, this minister must go. If someone was responsibility, if an entire province was sacrificed to the state's greed for money, it really is to be ashamed that a vote of no confidence is needed at all. It seems that someone should draw this conclusion themselves. In order for Groningers to move on, because there is still so much to do. That is why we support a vote of no confidence in Rutte.
First and foremost, the problems in Groningen must be solved. The fact that the solution is not there yet, is a political choice, according to Beckerman, and the cabinet is still not making that choice because there is no plan yet.
The only way to deal with this is to do so with the victims. Door by door, street by street. Just as we once did for the Delta Works, we must make Groningen our mission. Get the best people in the country together. The best architects, the best builders, the best doctors and the best counsellors. Work with residents, with streets and with villages. For as long as necessary.
You are here