Abolish the 'health care own risk'
13 March 2023
Abolish the 'health care own risk'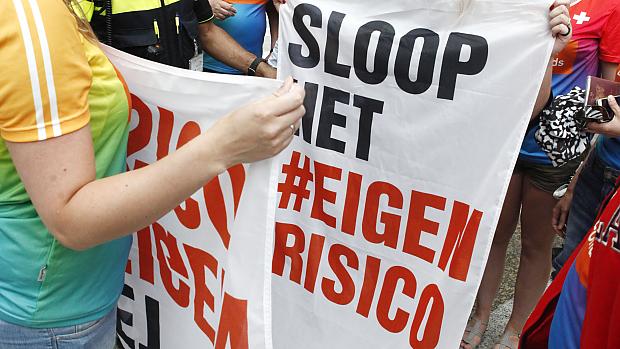 The SP proposes a private member's bill to remove the 'health care own risk' within health insurance. It means that people who have the misfortune to fall ill will no longer be punished for their illness. 
The 'health care own risk' is a penalty for being sick. If people need care they should be able to get care, even if the person has no money to pay the 'health care own risk'. This penalty on being sick leads to people avoiding care. It is perverse and lacks solidarity. The SP wants to put an end to this once and for all.
The party proposes to do away with the compulsory 'health care own risk' of 385 euros, but also the voluntary contribution. The voluntary contribution lets people increase their excess by up to 500 euros in exchange for a lower premium. If people increase their 'health care own risk' to cover the healthcare premium and then need care, they may well face medical bills of almost 900 euros. Such situations will be prevented by this law. This is very important, especially as more and more people can no longer pay their bills.
The money that is currently collected by insurers through the 'health care own risk' - some 3.2 billion - must of course be financed in another manner. The SP opts not to pay for this through a premium rise, as the healthcare premium has already risen considerably. Instead, the party will pay for this by providing a larger share of the healthcare premium from taxes. It will also pay a slightly larger share of healthcare spending from the income-dependent contribution, which is largely paid by employers. Here, we opt to have the income-dependent contribution paid on incomes above EUR 70,000 per year. This will relieve small and medium-sized enterprises, which often employ fewer workers with such high salaries.
The SP believes that this bill will make the care that people need more accessible. People will no longer avoid care for fear of medical bills. By putting the costs mainly on the shoulders of employers and high-income people we will prevent that a larger share of health insurance has to be paid out of premiums. Low- and middle-income earners will benefit most from this proposal.
You are here