Peace Day: Discussions on war and peace in Europe
21 January 2023
Peace Day: Discussions on war and peace in Europe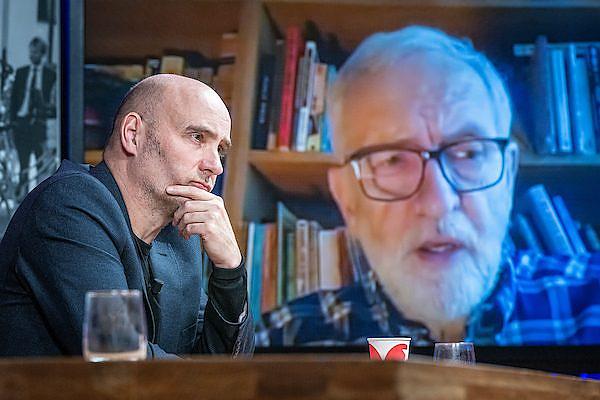 At the annual SP Peace Day in Amersfoort, experts talked about war and peace in Europe. Led by SP MP Jasper van Dijk, a variety of speakers talked about the war in Ukraine, opportunities for peace in Europe, human rights and multilateralism.
Consecutive speakers Tiny Kox of the Council of Europe, Kristina Petrasova and Cyril Schmidt of Free Russia talked about the situation in Russia and Ukraine. Cor Oudes of Pax and Jan Hoekema of Pugwash talked about nuclear weapons and a new arms race in Europe. Andrej Hunko of Die Linke and Jeremy Corbyn gave their views on the war as well as an explanation of the situation in their countries. The panel included Kirsten Meijer (Netherlands Helsinki Committee), Wendela de Vries (Call for negotiations) and Bastiaan van Apeldoorn (SP, VU professor).
There was much discussion about how to bring the war to an end. The fact that Putin is the aggressor was widely shared, but opinions differed on whether more weapons would be more likely to bring peace. The prospect of negotiations was also discussed, with speakers pinning their hopes on UN mediation, but also on countries such as China, Turkey and Brazil. The Council of Europe will bring world leaders together in Reykjavik in May. There was a lot of respect for the Free Russia organisation trying to strengthen the opposition in Russia.
The event concluded with music by Maria Kashova from Ukraine.
You are here