Abolish profit tax for housing associations
13 November 2022
Abolish profit tax for housing associations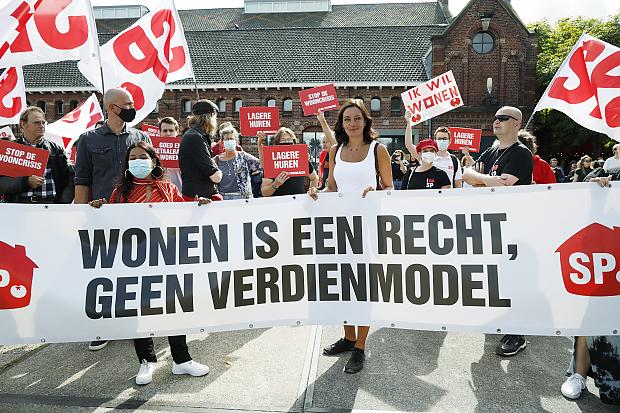 Housing associations are no commercial companies and therefore should not pay an extra tax intended for tax-evading multinationals. This is the proposal of SP MP Sandra Beckerman. Today, the Lower House will debate the housing budget. Housing corporations are institutions authorised by the minister to regulate our public housing system, and they should be working on lowering rents, improving and making homes more sustainable and building new houses.
Beckerman: 'Minister de Jonge calls housing a right, says he wants to bring back public housing, but imposes a profit tax on corporations as high as the landlords' levy in 2016. We know how disastrous the consequences of that levy were. Less new housing and higher rents were the result.'
The profit tax for housing associations was only €5 million in 2012 and by 2023 they will pay between €1 billion and €1.1 billion. Similar to the landlord tax, Minister De Jonge taxes the social tenants in particular. 'The minister is still making it very difficult for housing corporations to realise all tasks. This way, we will never get out of the housing crisis.'
The reason why the profit tax has grown so enormously is partly due to an interest restriction measure. This measure is actually meant to tackle grasshopper companies and letterbox firms that evade tax payments. But this measure hits our public housing extra hard, while companies can still evade tax payment. The current interest rates, adjusted profit tax rates and the interest deduction limitation will raise profit tax to €1.3-1.5 billion by 2025, according to AEDES.
Beckerman: 'If we stop taxing housing corporations and their tenants as if they were companies, money from tenants can be used for tenants. This money is essential for much-needed construction, reducing rents and improving and making housing more sustainable.' Many European countries have exempted providers of affordable housing from this profit tax. 'I will do all I can to take this profit tax off the table like elsewhere in Europe.'
You are here