Seize the profits, lower the bill
20 September 2022
Seize the profits, lower the bill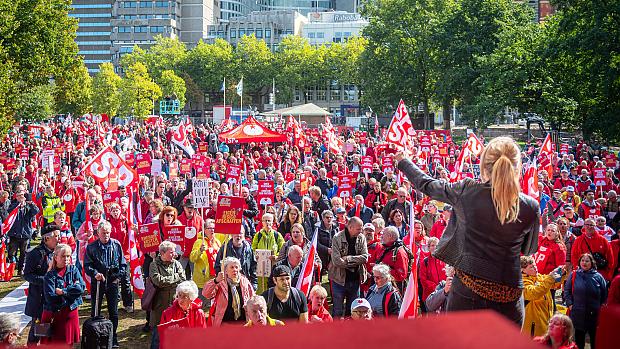 People's costs must be lowered this year. In these times in which large corporations are making record profits, when the economy is thriving and the government is taking in billions of extra euros as a result of high prices, more and more Dutch citizens are struggling to get by.
This is not acceptable.
The government is putting the livelihood and security of many Dutch citizens, and thereby our very civilisation, at risk. If Rutte and Kaag fail to lower the costs, they need to make room for others who can. For some time now, the Socialist Party has been advocating setting a maximum for the energy bill, lowering the price of groceries and fuel, faster reductions in rent and eliminating the deductible excess amount.
With a higher tax on the huge profits that large corporations are earning and the implementation of a serious wealth tax for the wealthiest 1%, we will be able to afford this. The energy bill should have been maximised much sooner, but this by itself, is not enough.
The Rutte 4 administration doesn't seem to be taking any action to combat the market. The money earned by hard working people should not end up in the pockets of shareholders of energy companies. That is why the energy bill must be maximised and at the same time, we must take back control over our energy again so that we, as a democratic society, can determine our own fate when it comes such a basic provision.
This past weekend, the Socialist Party organised a protest and thousands gathered at the 'Prinsjesdag' Protest in The Hague. This was a clear signal to show this administration that enough is enough: seize the profits, lower the bill!
You are here