Kox: 'Let us counter fake news about the Istanbul Convention'
30 September 2022
Kox: 'Let us counter fake news about the Istanbul Convention'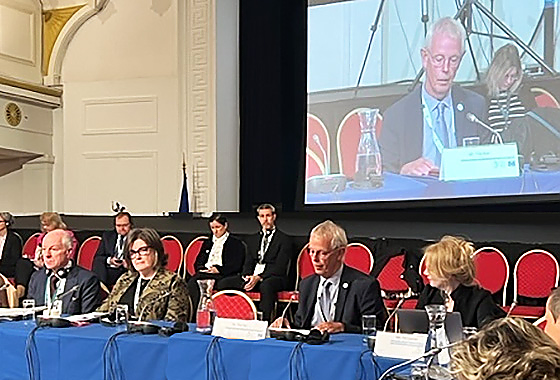 PACE President and SP Senator Tiny Kox has urged states to 'vehemently counter any fake news' about the Istanbul Convention, the Council of Europe's gold standard legal instrument for combating violence against women and domestic violence.
Speaking at a conference of Council of Europe Justice Ministers in Dublin, the President said: 'Let us be clear: the Istanbul Convention is about combating the ongoing, widespread violence against women and domestic violence. Nothing less. Nothing more.'
He praised both Ukraine and the United Kingdom for their recent ratifications of the Convention, bringing the total number of ratifying states to 37, but pointed out that its first signatory, Türkiye, had withdrawn from the Convention, and that 'in some other States which signed the Convention, doubts have been cast by some political, cultural and religious forces about its contents'.
The President also urged the EU to ratify the Convention, both the strengthen it and to 'weaken unjustified criticism against it'. The Convention, he pointed out, was 'a unique effort and a remarkable success on the road to creating a Europe free from violence against women and domestic violence'.
He concluded: 'Hundreds of millions of women and girls of Europe need it, want it, deserve it, demand it – and right they are!'
You are here