The Netherlands is not going to rid the world of nuclear weapons
2 January 2022
The Netherlands is not going to rid the world of nuclear weapons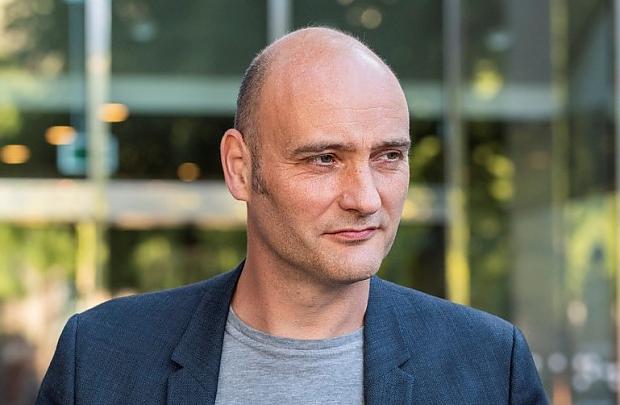 The new Dutch government coalition agreement contains the promise of an active commitment to 'a world free of nuclear weapons'. How is the new Minister of Foreign Affairs going to do that? In the summer of 2022, the first four JSF aircraft will arrive at Volkel Air Base. The intention is that these fighter jets will be equipped with modernised nuclear bombs in the near future. This is a consequence of the NATO membership ('nuclear sharing'). It means that the Dutch air force is ready to deploy American nuclear weapons. In fact, the Netherlands is a nuclear weapon country.
Not in the spirit of the law
Nuclear weapons are weapons of mass destruction. They should not be upgraded, they should be eliminated. The SP therefore asked the government whether this upgrading was in accordance with the Non-Proliferation Treaty (NPT), the 1970 treaty to prevent the proliferation of nuclear weapons. The answer was that this situation existed before the NPT and is therefore legitimate. But in my opinion, this is contrary to the spirit of the NPT and the Netherlands should give up this nuclear weapons task. This task can not be done overnight, but the Netherlands should start discussions with countries in the same position, such as Germany, Belgium, Italy and Turkey.
On January 4, 2022, the tenth review conference of the Non-Proliferation Treaty (NPT) will begin. For almost the entire month of January, the state of nuclear disarmament will be discussed in New York. Unfortunately, we have to conclude that the NPT has not resulted in nuclear disarmament, even though Article 6 states that the participating states must work towards that goal.
Binding agreement
In my opinion, a legally binding agreement to this effect is urgently needed. That is also the conclusion of a growing proportion of the world community. A UN treaty on the prohibition of nuclear weapons was drafted last year and entered into force in 2021. The International Campaign to Abolish Nuclear Weapons, which received the Nobel Peace Prize in 2017, has welcomed this treaty, but the Dutch government has so far rejected it.
If the tenth NPT review conference this January does not bring about nuclear disarmament, hopes are raised for the UN treaty on the prohibition of nuclear weapons. I have repeatedly asked the government to participate in that treaty.
In March there is a treaty conference in Vienna. The least the government could do is go to Vienna as an observer: that is in line with the promising passage in the coalition agreement. As Norway and Germany are going, the Netherlands will not be the only NATO state. This can be another step towards a world without nuclear weapons.
Jasper van Dijk, SP MP, Defence spokesperson
(This article appeared in the Dutch daily Trouw on 2 January 2022)
You are here