SP senator Kox candidate for president of the Council of Europe Assembly
6 October 2021
SP senator Kox candidate for president of the Council of Europe Assembly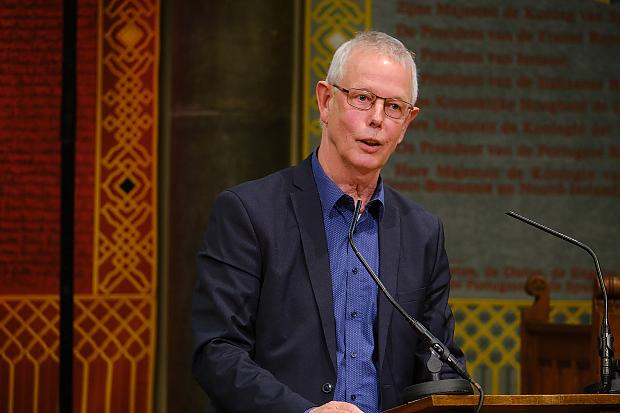 SP senator Tiny Kox has been nominated as chairman for the parliamentary assembly of the Council of Europe in 2022 and 2023. Following the rotation agreement between the five political groups, it is now up to the left-wing group to nominate a candidate.
The assembly, consisting of 324 members and 324 alternates, represents the parliaments of the 47 member states of the Council of Europe, Europe's oldest and largest treaty organisation. It has been based in Strasbourg since 1949 and covers a jurisdiction from Reykjavik to Vladivostok and from the Arctic to the Mediterranean. Member States have committed themselves to the European Convention on Human Rights. European citizens can appeal to the European Human Rights Court in Strasbourg. This Court makes binding decisions, which must be conducted by the Member States. In addition, the Council of Europe has many other conventions, including the European Social Charter, the Anti-Torture Convention and the Istanbul Convention against Violence against Women.
Tiny Kox has been a member of the Dutch delegation to the assembly since 2003. The Dutch delegation supports his nomination. Since 2007, Kox has chaired the left-wing faction in the assembly. He has now unanimously nominated him for the post of president of the assembly. The final election will take place on January 24, 2022.
You are here