Another threatening letter from a gambling boss in Curaçao
20 August 2019
Another threatening letter from a gambling boss in Curaçao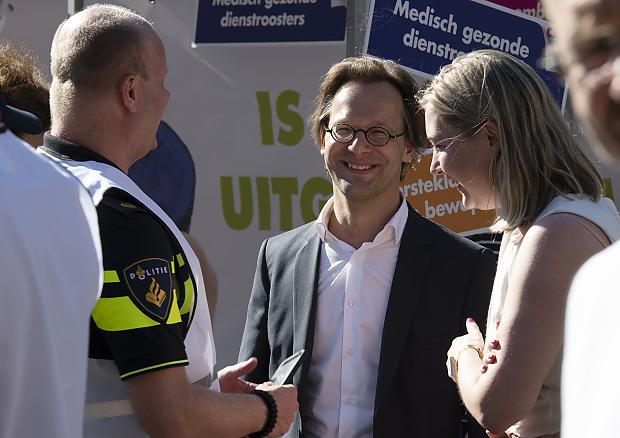 Recently a car from 'Top Couriers' came to the SP (Socialist Party in the Netherlands), with an 'urgent letter' for Ronald van Raak. The letter came from mBet Solutions, an online gambling company that operates internationally from Curaçao. The gambling company threatens me with a legal process, following a broadcast from BBC Radio about the online gambling industry. Another threatening letter from a gambling boss, that was a while ago. In 2016, Mafia boss Francesco Corallo sent his lawyer Gerard Spong to me, but he broke his teeth on this case. The same Corallo is now on trial in Italy for large-scale fraud and bribing politicians. I also received a strange report from a "detective" who by order of the former Curacao Prime Minister Gerrit Schotte came to investigate me. This Schotte has been imprisoned for three years now because he has been bribed by Mafia boss Corallo.
This writing from mBet Solutions is again strange. The gambling company is angry because I would have called the construction in Curaçao with which they work "illegal". But I didn't mention "mBet Solutions" in the broadcast, I didn't even know the company. Nor did I mention this construction. I did say that I am very concerned about the online gambling sector. In my best English: "In Curacao there are some gambling mafiosi, as I call them, that are doing money laundering." I find it remarkable that this company feels attracted by these words. For years I have been asking questions to the government of Curaçao, but only last year did I get answers to some of them. When I asked whether the method of issuing licenses is completely legal, the government of Curaçao replied itself very frugally that "it cannot be said that practice lacks any legal basis."
The letter was drafted by the lawyers of Gaming Legal Group (GLG) in Halfweg but is in English. In an unclear argument, the lawyers point to the "constitutional obligation" to respect the authority of the government of Curaçao. I have bad news for the Gaming Legal Group in Halfweg, because I don't just accept any of the views of any government. I do my own research and make my own assessments, especially when it comes to the online gambling industry in Curaçao. As a parliamentarian, that is my constitutional task. The Gaming Legal Group also informs me that they will not shy away from informing the media (I think that is very good) and that they will submit a complaint to the Second Chamber of Parliament (I find that very funny). In addition, I am no longer allowed to comment critically on mBet Solutions in columns or in the Second Chamber.
On Friday it was announced that former Minister of Curaçao George Jamaloodin was sentenced to 28 years in prison for being involved in the murder of parliamentarian Helmin Wiels. Wiels had announced to make information public about the gambling industry on the island and then was assassinated. Journalists investigating the abuses in the gambling industry in Curaçao are still threatened and intimidated. The Netherlands, which is still responsible for good governance in Curaçao within the Kingdom, should do more to protect these researchers. Despite the nasty letters from mBet Solutions, I, as a Member of Parliament, continue to do my work and I will continue to try to fight fraud and corruption in Curaçao. A struggle that we have fought for many years and of which the people on this beautiful island are now happily seeing the results.
Ronald van Raak is a member of the Second Chamber for the Socialist Party (SP)
You are here