No Go Ahead for TTIP-Light
14 March 2019
No Go Ahead for TTIP-Light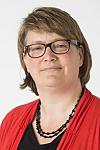 SP Euro-MP Anne-Marie Mineur says that she is delighted by the European Parliament's refusal to give the green light for renewed trade and investment negotiations with the United States.
"The trade agreements that were on the table today had, it's true, less weight than the rejected Transatlantic Trade and Investment Partnership, the TTIP, but they are along the same lines," says Mineur. "The Commission wants to negotiate with the US on the abolition of tariffs on virtually all industrial goods. Critical NGOs describe the proposals as 'TTIP light'. That President Trump has announced his intention to withdraw from the Paris Agreement on climate change was clearly noted."
It's not often that the European Parliament chooses to take no position on an issue, but today in Strasbourg it did precisely that. On the table was a proposal that called for conditions to be applied in negotiations with the US on trade agreements. From the opposition, however, came a proposal to reject these passages and agree unconditionally to the proposed negotiation mandate. Remarkably enough, this was carried by a majority, but then the entire text was rejected. The result is that the European Parliament has now taken absolutely no position on the opening of negotiations.
"Of course it's a pity that the amended text wasn't carried, but it's also clear that the proposal has no support in the European Parliament," Mineur continued. "In the end it's the Council rather than the European Parliament that will have to give a mandate, but this vote certainly lets them know that the Parliament is sensitive to the many critical notes sounded in relation to renewed negotiations with the US. It's important to work to de-escalate the row over trade with Trump, but that shouldn't mean that the EU can use a salami-slice strategy to clear the way for a renewed TTIP, certainly not at the cost of the environment and the climate. In the SP's view we shouldn't be dismantling trade tariffs because Trump wants us to, but the EU should rather be opening a new path in the direction of fair and sustainable trade."
You are here