Nasser Zafzazi nominated for Sakharov Prize
19 September 2018
Nasser Zafzazi nominated for Sakharov Prize
Together with the European Parliament political group to which it is affiliated, the SP has nominated Riffian protest leader Nasser Zafzafi for the Sakharov Prize. The prize is awarded annually by the European Parliament to an outstanding defender of human rights and freedom of expression.
SP Euro-MP Anne-Marie Mineur welcomed the nomination. "Amnesty International has strongly criticised the arrest and trial of Zafzafi and other Riffians, including for the lack of proof that any criminal offences have been committed, and because the prisoners have been tortured," she says. "The marginalisation of Riffians and abuses of their human rights must stop now, and the political prisoners must be released as quickly as possible. The Sakharov Prize would be an outstanding means of putting pressure on the authorities, so I'll be making every effort to ensure that Zafzafi is included on the short-list in October."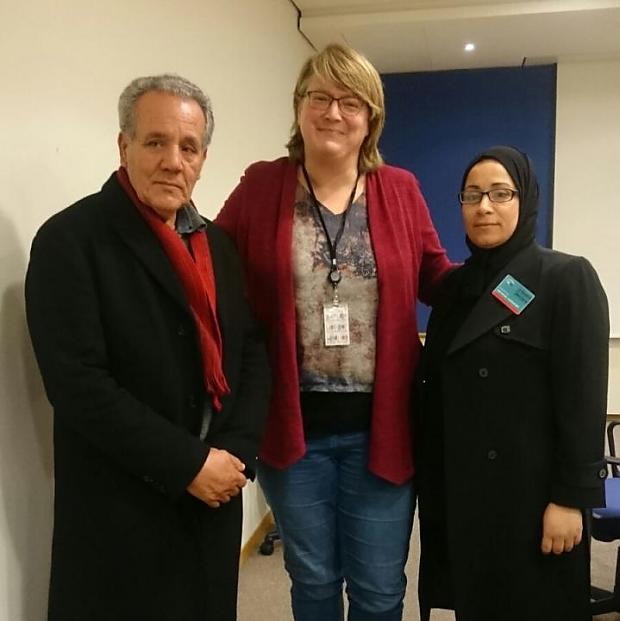 The inhabitants of Morocco's Rif region have suffered decades of neglect and oppression from the country's government. Unemployment is high, while access to basic services such as education, health care and infrastructure is exceptionally poor. When two years ago the Riffian fishmonger Mohsin Fikri was crushed to death when he tried to recover fish he had bought for sale that had been thrown into a dustbin truck, the anger boiled over, and the Riffians took to the streets en masse. Nasser Zafzafi quickly became the face of the protest and, in common with hundreds of other Riffians, was arrested. Since then he has been sentenced to twenty years in prison.
You are here