Improvement of the Dutch language won't be in the Constitution
11 June 2018
Improvement of the Dutch language won't be in the Constitution
Not only Papiamentu, but also the Dutch language has many words that have been copied from other languages. Most of these words originate from French and German. After the Second World War, English became the dominant language. However, I think all these English terms we use don't improve the language. Turn on the radio and you hear English songs, turn on the TV and you see programmes in English.
- By Ronald van Raak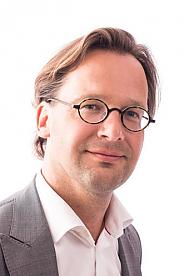 The Dutch government wanted to make a statement against the overuse of the English language and therefore made a law to change the Constitution and give the Dutch language a place in it. This law proposal was submitted to the Second Chamber, the House of Representatives in September 2010, but since then we have heard little about it. Until recently we received a note from Minister of Home Affairs and Kingdom Relations Kajsa Ollongren that the law proposal had been withdrawn. The reason this constitutional revision is not going ahead is interesting and is related to the remarkable relationships within the Kingdom.
English against English?
Dutch is not the only official language in our country, Frisian is also an official national language. I already said back then that if we were to anchor the Dutch language in the Constitution, we would also have to include Frisian. But a month after the law to record the use of Dutch in the Constitution was submitted, new constitutional relations went into effect in the Kingdom: on October 10, 2010, Curaçao and St. Maarten became – Aruba was already a country – autonomous countries within the Kingdom. Bonaire became part of the Netherlands as a public entity. This island is also bilingual and has Papiamentu in addition to Dutch. In addition to Dutch and Frisian we should now also record Papiamentu in the Constitution. However, Saba and Statia also became part of the Netherlands and these islands also have two languages: in addition to Dutch, that is English. That language should now also be included in the Constitution.
Our Kingdom is strange
The government was clearly wrestling with this situation. To create a barrier in the Constitution against the overuse of English in the Dutch language, the new state-based relations would now also require English to be recorded as the official language. Successive ministers like Piet-Hein Donner, Liesbeth Spies and Ronald Plasterk wrestled with this law proposal, until Ollongren finally made the decision to withdraw it. It is a small but interesting example that shows how strange our Kingdom really is. Thanks to Saba and Statia, Dutch is not included in the Constitution.
I obviously do not blame the people on these beautiful islands, and they have their own language and culture. It is also way more helpful to improve language education in the Netherlands or to play more Dutch music on the radio, for example. Having a law to improve Dutch in the Constitution will not change the way we speak.
---
Ronald van Raak is a Member of the Second Chamber of the Dutch Parliament for the Socialist Party (SP)
You are here