ECJ ruling beginning of the end for ISDS
6 March 2018
ECJ ruling beginning of the end for ISDS
"This is the beginning of the end for ISDS", says SP Euro-MP Anne-Marie Mineur in response to the claim from Dutch company Achmea against the Slovakian government, a claim thrown out today by the European Court of Justice (ECJ). The judgment calls into question some 200 arbitration sections in around the same number of investment treaties between EU member states, but also offers encouragement in the fight waged for several years against the inclusion of such sections in the trade and investment treaties which the EU is currently seeking to conclude with countries and blocs outside the Union.
The Achmea Case is a text-book example of arbitration. After an initial liberalisation of the health insurance market in 2004, in 2006 the Slovakian government performed a partial about-turn, including ending the distribution of profits to shareholders of health insurance companies. Achmea challenged this democratic decision before an arb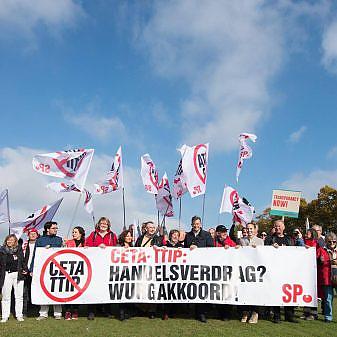 itration panel, and won. The ECJ today threw this out, stating emphatically that this ruling would have implications for other courts.
"This judgment has massive implications for the bilateral investment treaties which the Netherlands still has, and it makes me even more curious that it comes in the wake of the ECJ ruling on the CETA, the trade treaty which the European Union concluded with Canada last year," says Anne-Marie Mineur. "Belgium has asked the court to look at this, as well. We've always stated that the ISDS is in conflict with European law, and we feel supported by this ruling."
You are here