Harry van Bommel: Support Aleppo with aid from the air
4 August 2016
Harry van Bommel: Support Aleppo with aid from the air
Minister of Foreign Affairs Bert Koenders warned early this week that a catastrophe of enormous proportions was threatening in Aleppo. Syria's President Assad has the town surrounded, and 300,000 people are stuck there. Death through starvation is an immediate threat, and shortages of medicines have already cost lives. Diplomatic pressure on Assad to lift the siege and permit humanitarian aid is of course needed, but the chance of this working is small. Emergency aid from the air could be the only possible solution.
Humanitarian crisis
The situation in Syria, where since 2011 a war has been raging which has disrupted everything, has for some time formed what is easily the greatest humanitarian crisis in the world. Behind the oft repeated statistics – more than 280.000 dead, 13.5 million Syrians dependent on aid – lie uncounted heart-rending stories and images. Some people are existing on a diet of grass, mothers are often unable to give their babies milk.
Despite this appalling situation the international community has year in year out to meet requests for assistance from the United Nations. In 2015 scarcely half of the needed seven billion dollars was actually delivered.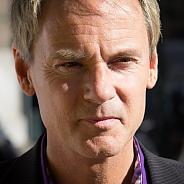 This year too, which is already halfway through, things don't look any more encouraging. Not even a quarter of the requested aid has as yet been provided. The Netherlands, which last year distributed some €200 million, is blameless in relation to this. The international aid organisation Oxfam Novib has calculated that this sum meets what is defined as our 'fair share', the sum that, when calculated against capacity to pay, can be reasonably expected from a country.
This year the Netherlands has once again committed reasonably extensive sums, but other EU countries, such as France, Italy and Spain, have been remiss, having paid in 2015 less than half of their share. Other wealthy countries too, including the Gulf States, turn out to be major defaulters.
No access to aid
It's a bizarre thought that despite daily reports over the unbearable suffering in Syria the international community is still not prepared to meet in full UN requests for aid. Yet even if all such requests were fulfilled, the sad reality is that many Syrians would continue to be deprived of desperately needed help.
Aid provision in Syria has become, as you may know, dependent on the approval of the Assad regime. Civilians in areas under the control of opposition groups receive very few aid goods, a fact confirmed by fifty Syrian social organisations, but elsewhere too strong criticism is heard. Following a broad study peace group Pax states that the UN has greatly underestimated the number of Syrians living under continual siege. Where the UN comes up with fewer than 600,000, Pax calculates that more than a million people are living in towns and villages under siege. And over and above these numbers there now comes a town as big as Aleppo.
Aid is best served by a ceasefire. As long as cruel war continues in the country, military logic will of course continue to reign supreme. It is that perverse logic that in the eyes of the generals legitimates
the besieging – in fact the starving out - of whole villages and towns. Around Aleppo too a ceasefire is urgently needed, but there is little chance that Assad will agree to one. Moreover, it appears that in the Security Council Russia is going to block the proposal for humanitarian corridors. That cries out for a plan B.
The extremely harsh conditions in dozens of besieged towns and villages, where often the delivery of aid is wholly excluded, were in the recent past already making food drops urgently needed. Unfortunately this has to date been successfully accomplished in only one town, the ISIS-besieged east Syrian Deir al-Zor.
Of course, food drops aren't without risk. The Red Cross correctly notes that much effective aid over land can suffer. It is nevertheless necessary to seize with both hands any chance to take a step, however small, in the direction of a solution, especially now that Assad has scandalously denied help to besieged areas and has employed his siege tactics in Aleppo.
Unacceptable
If Assad will not allow any emergency aid to travel by road, then Minister Koenders must try, together with our international partners, to organise food drops. Without pressure the Syrian regime won't budge, and the suffering of the Syrians will continue unabated. That's unacceptable.
Koenders is right to want to prevent the name Aleppo from becoming synonymous with the failure of the international community, but for this diplomatic pressure is not enough. Emergency aid by air is a step which the minister must be prepared to take.
---
Harry van Bommel is a Member of Parliament for the SP and the party's spokesman on international affairs. This article was co-authored by Sjoerd Sjoerdsma, a Member of Parliament for the centrist party D66. It was first published, in the original Dutch, on 4th August in the national daily newspaper Trouw.
You are here