Broad support for SP motion calling for a decent social minimum for Dutch Caribbean
29 June 2016
Broad support for SP motion calling for a decent social minimum for Dutch Caribbean
The SP today welcomed the adoption of a motion calling on the government to introduce a social minimum income in the Dutch Caribbean islands of Bonaire, Sint Eustatius and Saba, fixed at a level sufficient to cover the cost of basic necessities.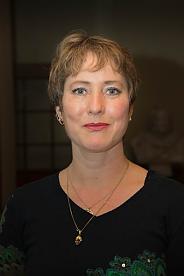 It was recently agreed with these three overseas islands, former colonies which now enjoy the status of 'special municipalities of the Netherlands', that they would apply a level of provision acceptable to the Netherlands, though no details were given as to what that might constitute. SP Senator Meta Meijer has worked hard for weeks to force the government to state what such a level of provision might include. The proposal from the SP and the Green Left has now received broad cross-party support in the Senate, with everyone except the far-right PVV voting in favour. "People were counting on improvements when they were promised a level of provision acceptable to the Netherlands," said Meijer.
Meijer stressed that the islands suffered high levels of poverty and related abuses. The cost of living there is so high that many people cannot meet their own basic needs. "Many Dutch citizens on Bonaire can't get through the month on their income. A concrete and realistic social minimum is badly needed," she said.
You are here