SP proposal on forced prostitution wins Parliament's support
31 May 2016
SP proposal on forced prostitution wins Parliament's support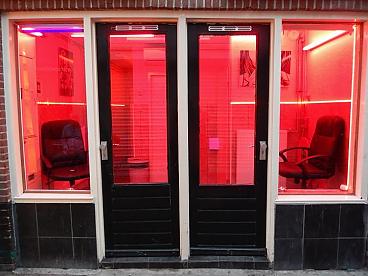 A parliamentary majority has given its support to a legislative proposal from the SP, the Labour Party and the Christian Union which will make men who use prostitutes, despite knowing or having grounds to suspect that the latter have been trafficked, liable to prosecution. SP Member of Parliament Nine Kooiman answers three questions on the proposed law.
Why is the new law needed?  
This law is a new step in tackling trafficking of human beings. Everyone has a role in addressing trafficking: sexworkers, the police, the public prosecutor, but as things stand the client is missing from this list. This law will change that. If we want to stop trafficking, then the client must take his – or her – responsibility. Our law won't make visiting a prostitute illegal, only using the services of a victim of trafficking. It's important that everyone keep their eyes open. Unfortunately, amongst prostitutes you still hear a lot about exploitation and trafficking. There are also prostitutes who have chosen this line of work, but if that isn't the case then the authorities need to intervene.
What will change if this law comes into force?
With this law we can really have a go at trafficking in human beings, at abuses in the prostitution trade, and we can improve the situation of prostitutes. The law means that the client, should he or she have grounds to suspect – or if they actually know – that they're using the services of a victim of trafficking, can be prosecuted. Our aim isn't to fill our prisons with people who visit prostitutes, but to force such people to take their responsibilities. If a woman is offering her services for 10 euros from a box garage, then something's going on. If as a client you simply look the other way, you're collaborating in trafficking, you become an accessory to the crime. Because the client can also be held responsible, abuses will be more often reported.
How will you take this further? 
Now that Parliament has voted, the law will be heard by the Senate. If they also vote in favour, we'll have taken a major step in tackling trafficking in human beings. Furthermore, we're not quite there just yet. More efforts have to be made towards improving prevention and prosecution so that fewer women fall into the hands of pimps.
You are here