Breakthrough as Timmermans agrees to give more information on lobbyists' influence
3 May 2016
Breakthrough as Timmermans agrees to give more information on lobbyists' influence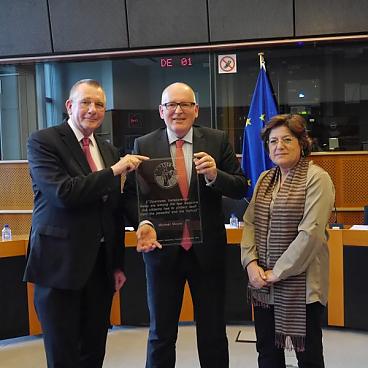 On 2nd May the European Parliament hosted a meeting on the introduction of a compulsory transparency register for lobbyists.
SP Euro-MP Dennis de Jong, who was among the speakers, explains: "A transparency register is only going to work if both the European Commission and the European Parliament state on their websites which lobbyists have had influence on which new legislation. Only in this way will we be able to check the information which the lobbyists enter into the register. That will make it possible to check and double-check."
During the meeting, European Commissioner Frans Timmermans reacted positively to this request, saying that he agreed that the public had a right to this information. "This is the first time that the Commission has given such a clear declaration," says De Jong. "So I'm counting on there soon being no longer any place for shady lobbying activities, such as those recently employed by the auto industry."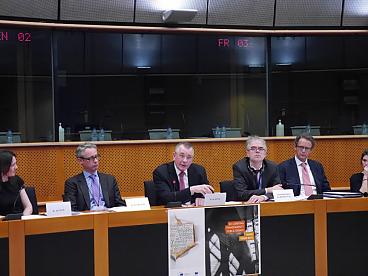 De Jong has for years been arguing for the adoption of the system known as the 'legislative footprint'. The number of lobbyists in Brussels, especially from major corporations, is unknown. They exercise a massive influence on legislation and regulation adopted in Brussels, but one which is difficult to keep track of. It's true that these lobbyists are in general listed in the Transparency Register, but that doesn't make it clear what they have been discussing and what has been done in response to their contribution to these discussions.
At the end of the meeting Dennis de Jong, as chair of the European Parliament Transparency Intergroup, presented Timmermans with a plaque engraved with a quote from the American filmmaker and activist Michael Moore: 'Openness, transparency; these are among the few weapons the citizenry has to protect itself from the powerful and the corrupt.'
"It's positive that Timmermans is working for transparency," says De Jong. "As a cross-party network of MEPs the Intergroup hopes that this text will inspire him to follow through on this in the near future, so that we will soon have not only a compulsory transparency register, but also a 'legislative footprint'."
You are here