Emile Roemer: Could this have been prevented?
25 March 2016
Emile Roemer: Could this have been prevented?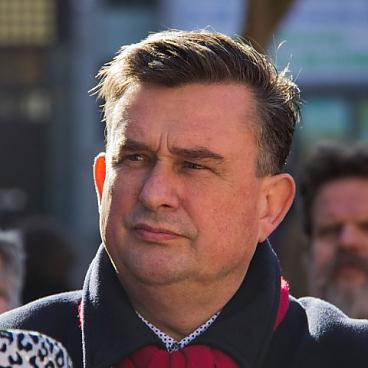 Our neighbours have been hit. A blow has been struck against our friends. Belgians, Dutch people and others are in mourning over the many dead and seriously wounded, And we mourn alongside them. People are full of incomprehension – and full of fear. Many people are asking themselves: are we even safe here in the Netherlands?
It's good that measures are being taken to increase our security. Additional border controls where necessary. More deployment of police, intelligence services and security forces. And cooperation between the various services must improve.
Because how can it be that the Belgian criminal El Bakraoui, convicted of shooting at the police with a Kalashnikov, was arrested at the Syrian border, that he was flown through Turkey to Amsterdam and that nowhere did an alarm bell ring? How can it be that once again attacks have been perpetrated by people already known to the security forces.
And however uncomfortable it may be to hear it, some of the perpetrators of the attacks were born and grew up in Europe, in the neighbourhoods of Brussels and Paris, neighbourhoods which had long been known for radicalised young people. Parallel societies which police and state agencies have lost sight of, where under the radar young men and women can be radicalised step by step to the point where they become terrorists.
Until not long ago we could have said that things are better organised in the Netherlands. Yet here too the police are now sounding the alarm. Neighbourhood police officers are the eyes and ears of our localities, but spending cuts and additional duties mean that they can no longer perform this important work. That's why we need now to invest in such policing, as well as in the youth service and work in the neighbourhoods.
At the same time we need to prevent radicalisation by removing jihadism's breeding grounds. By protecting and supporting those who are seeing their religion hijacked and want to resist, because of their right as an individual to believe. By improving social cohesion and integration in the neighbourhoods. Through mixed neighbourhoods in which we can live together, not apart. By naturalisation where the bar is set low, good language classes, good jobs and training schemes. And by fighting discrimination and exclusion.
The threat of an attack can never be entirely got rid of. But we can certainly do more. To defend our constitutional state and democracy against those who threaten our freedom. Through prevention and a tough approach. But let's at the same time take care that we do not, step by step, preventively abolish our own freedom.
You are here