Jasper van Dijk: The secret reading room
18 February 2016
Jasper van Dijk: The secret reading room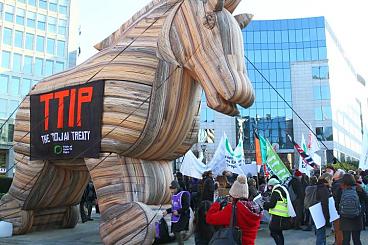 On Wednesday I went to the Ministry of Foreign Affairs to examine secret documents relating to the Transatlantic Trade and Investment Partnership (TTIP). A closed reading room was set up in the Ministry on 1st February, containing reports of the TTIP negotiations between the EU and the US. In order to gain access I had to sign a declaration agreeing to maintain absolute secrecy, my telephone had to be switched off and I was under the permanent surveillance of a security guard. I am not allowed to communicate anything about the documents to a parliamentary policy adviser who was also there. Because of this sort of puppet show, the TTIP reading room is also known as 'the darkroom'.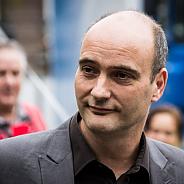 What disturbs me most of all is the degree to which this procedure is undemocratic. I can familiarise myself with the negotiating texts, but I'm not allowed to say anything about them. I want to see Members of Parliament being able to do just that. This involves fundamental issues concerning the undermining of our democracy. As things stand it's a bunch of unelected officials who are negotiating with the US over our achievements, our standards and the way in which the Americans will influence our regulations and our laws.
We can debate the TTIP, but I can't say anything about the latest state of play. I have to keep my mouth shut when it comes to concessions made by the EU. For that, we must wait until the negotiations are complete. Then we can say Yes or No to a treaty which has been discussed for years by a select group behind closed doors. That's if Parliament is to have any power of codecision at all, because on that point legal advice has yet to be sought.
My view is this: put a stop to this secretiveness, put the cards on the table, ensure a transparent and democratic debate. The TTIP is a radical treaty which will have an influence on hundreds of millions of lives. Our democracy is at stake.
You are here