'It's not right that corporations are given so much space at a climate summit'
10 December 2015
'It's not right that corporations are given so much space at a climate summit'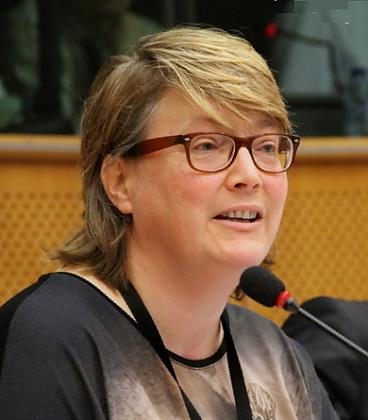 Everyone wants to speak with the European Parliament delegation. Yesterday at 9 a.m., even before the delegation had its own official kick-off, a representative group from corporate business was knocking on our door, led by the Chairman of Cefic, the European chemicals lobby. His tale is clear enough: the most important factor in carrying corporate business along with us in the fight against climate change is quite simply how much it will cost.
This stands in sharp contrast with what the ten NGOs who turn up later in the morning, amongst which Greenpeace, Oxfam and WWF are the most well-known, have to say. They talk about human rights, the protection of the most vulnerable, social rights, and climate finance, to name just a few points. Yet that varied account can hardly get a look in. When I ask them to what extent they are able to participate in the debate at this conference, they all react scornfully. "We will no longer have the chance to speak at the end of the plenary,' says Kat Watts from Carbon Market Watch. "Even if the Chair approves, the UNFCCC secretariat is shooing us away. We can't even distribute our leaflets or factsheets. It's got increasingly worse over the years." The Dutch European Parliament official, who has attended many previous climate conferences, confirms this, and says that there are a lot fewer NGOs here than there have been in the past.
That's apparently no reason for UN Secretary General Ban Ki-moon or UN climate chief Christina Figueres to grant less time to corporate business as well. During lunch major UN agencies such as the UN Environment Programme, UNFCCC and the UN Global Impact organise a get-together for around a hundred CEOs from firms such as Total and Suez. 'Caring for Climate', the initiative's called, and it forms part of the Lima to Paris Action Agenda (LPAA). The idea behind this is sensible enough, that states can't fight climate change on their own, and so the more support they can generate elsewhere in society the better.
In practice it's for the most part a greenwash operation, offering polluting corporations the chance to put forward 'solutions' which do nothing to help further effective climate policy. The oil industry, for instance, advocates moving to 'natural' gas. This does, as we know, indeed have lower CO2 emissions than does oil, but that's least true of shale gas, which they include. Moreover all such gas is still fossil fuel, and our efforts now must be to work towards truly clean alternatives.
We must be clear: the number of companies seriously trying to reduce emissions is growing, and that's to be celebrated. But that the UN itself, and at a climate conference of all places, is offering a platform to the most polluting corporations, simply isn't right. Especially when you compare it to the NGOs, for which access is being made ever more difficult.
You are here