SP Senator Kox to act as observer in tense Turkish elections
28 October 2015
SP Senator Kox to act as observer in tense Turkish elections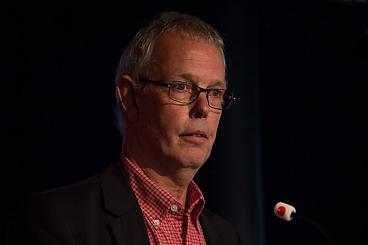 SP Senator Tiny Kox is in Turkey observing the country's general election on behalf of the Council of Europe. This week he is stationed in the region of Ankara, where numerous seats are being contested. The situation is tense in the aftermath of the death of 102 participants in a peace march. The demonstrators lost their lives as a result of a number of bomb explosions in the centre of the Turkish capital.
In the runup to Sunday's elections the ruling AK party and the three opposition parties already represented in the parliament are involved in a bitter clash. The social democratic CHP, the right wing nationalist MHP and the left Kurdish CHP are complaining, sometimes for a variety of reasons, about the actions of the AK Party and in particular President Erdoğan's interference in the parliamentary elections. Such interference is contrary to the constitution, which stipulates that the head of state should remain impartial. Critical media have been brought under state control and the country's Kurdish south-east has been declared off limits to international observers as a result of growing insecurity. People who protest against the government and the president are threatened with lengthy prison sentences. Meanwhile fighting with Kurds, in Turkey and in particular in the regions of the country bordering Iraq and Syria, is escalating.
Senator Kox is part of a delegation from the Parliamentary Assembly of the Council of Europe (PACE), in which the parliaments of all forty-seven member states are represented. Turkey has long been a member of the Council of Europe, the continent's biggest treaty-based organisation, and invited the international observers to follow the elections closely. Meetings are planned with the leadership of each of the largest political parties, the Electoral Council, the media supervisor, representatives of the Turkish media and domestic election observers.
Kox is familiar with Turkish political relations. He was in the country in spring as leader of the PACE delegation at the parliamentary elections of June 7th, when the AK Party lost its majority in the legislature, partly because of the huge gains recorded by the pro-Kurd HDP party. As no parties succeeded in forming a coalition government, President Erdoğan called fresh elections.
You are here