SP welcomes European Parliament support for recognition of Palestine
17 December 2014
SP welcomes European Parliament support for recognition of Palestine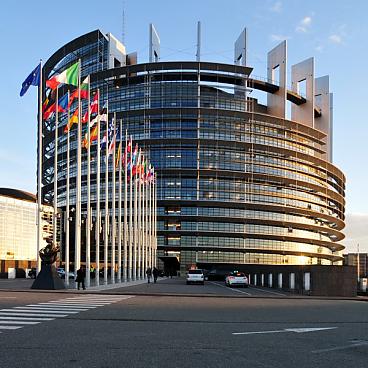 The SP has welcomed the strong support for the recognition of Palestine expressed today by the European Parliament. Some 70% of MEPs voted in favour of the resolution which did so. The European Parliament does not itself have the power to recognise countries, but is putting pressure on the EU's member states to offer recognition.
SP Euro-MP Anne-Marie Mineur, one of the co-sponsors of the resolution, said: "The resolution expresses recognition of the Palestinian state, and support for a two-state solution. My hope is that this step will further the peace process, which has been in a rut for so long. Recognising Palestine as a sovereign state would boost moderate forces. Furthermore, it would be conducive to equality between the parties in the negotiations."
Mineur hopes that this resolution will provide Dutch Foreign Minister Bert Koenders with an opportunity to revise his views on the recognition of Palestine. Koenders has to date stated that in his view it was too early to recognise an Palestine.
You are here