'Bring Dutch soldiers and police trainers home from Kunduz'
18 October 2012
'Bring Dutch soldiers and police trainers home from Kunduz'
SP member of Parliament Harry van Bommel will take advantage of the next debate on the Dutch mission in the Afghan province of Kunduz to bring forward a proposal that the operation be ended earlier than scheduled. His decision was prompted by reports that the operation has been halted. 'According to the government it seems that police officers trained by the Netherlands are being deployed outside of Kunduz,' says Van Bommel. 'This is contrary to agreements made with Parliament. There are, furthermore, now enough Afghan trainers in Kunduz capable of giving basic training to police officers. With a bit of luck our boys and girls can be home for Christmas.'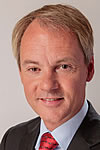 The government yesterday informed Parliament that deficiencies had been discovered in the police training system. In addition, the Defence Ministry is keeping an eye on whether Dutch-trained Afghan police officers are really being deployed for policing tasks and not in the fight against the Taliban. As a result of the perceived deficiencies, training of lower ranks has been suspended.
'This illustrates perfectly what we said before the mission began,' says Van Bommel. 'The agreements are impossible to make good on. I have previously asked whether reports that Dutch-trained trainers were training semi-military border police were correct. Now it turns out also that the Dutch government has no overview of the officers we are training or of their activities."
Van Bommel is confident that there will soon be sufficient support in Parliament to call on the government to put an end to the mission. The coalition of parties which originally voted in favour – the centre-right VVD and CDA, the centrist D66 and Christian Union, together with the Green Left – can no longer, following the election in September, muster a majority in Parliament.
You are here