SP wants plan B for Dutch Caribbean islands
6 September 2012
SP wants plan B for Dutch Caribbean islands
Member of the Dutch Parliament's Second Chamber Ronald van Raak of the Socialist Party (SP) wants a Plan B BES for Bonaire, St. Eustatius and Saba after the elections, to tackle poverty, minimise the pressure of regulations and create opportunities for youngsters.
Poverty, especially the silent version of it, bothers Van Raak (42). "People in Bonaire, St. Eustatius and Saba are suffering while Dutch Government Poverty spends the money destined for the islands on the wrong things. I am proud that these islands are part of The Netherlands. Yet I am a bit ashamed of the way we are doing things." Food and utility prices are sky-high and it costs a small fortune to get off St. Eustatius and Saba by plane. At the same time the islands are flooded with new rules and regulations that lead to more bureaucracy, which hampers the local economy. All these factors result in more poverty. "This is unacceptable in the Kingdom." That is why he wants this dealt with in what he calls a Plan B BES. His call to combat poverty on the Dutch public entities fits the profile of his party, which comes to defence of underprivileged people in The Netherlands. It is a known fact that good education and employment opportunities positively affect the reduction of poverty. There are also possibilities through the reduction of taxes for low-income groups, said Van Raak.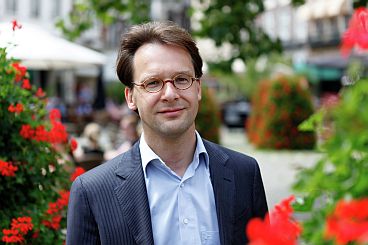 Youngsters have a pivotal role in building strong, local economies. As part of his Plan B BES Van Raak wants to inspire young people who have left, to return to their island. "Many youngsters leave the islands and never return. We have to find ways to get them back so they can help to build the islands," he said. People on the islands deserve affordable transportation, according to Van Raak. "People pay ridiculously high prices for air transport, especially in St. Eustatius and Saba. It should be affordable for everyone to get to and off the islands. There has to be a way to deal with this, I am certain of it," he said.
Windward Islands International Airways Winair should be considered a form of public transportation also, because it plays a vital role in the connection of St. Eustatius and Saba with the outside world. "This lifeline cannot be exploited commercially," he said. Van Raak, number three on the SP list for the Dutch Parliamentary elections on September 12 and a member of Parliament's Permanent Committee for Kingdom Relations since entering the Second Chamber in 2006, won't visit the islands for campaign purposes. "Too many people from The Netherlands (civil servants, ed.) have already visited the islands with empty promises."
This brings him to another of his favourite topics: bureaucracy, the excessive rules and regulations and the wasting of taxpayers' money. "We have to stop sending books full of rules and regulations to the islands and swarms of civil servants. This is too much bureaucracy for such small islands to handle."
Van Raak said Dutch national government civil servants know a lot about regulations, but not about local government. "All these rules and travelling costs a lot of money and leads to much frustration, here and there. We are better off investing this money in the people on the islands." According to Van Raak, The Hague doesn't sufficiently listen to the concerns and proposals of the islands. "We have to listen more and assist them in finding practical solutions for their problems. We shouldn't solve things with more rules. Instead we should solve things in a practical way. Like arranging the reduction of prices of medication by importing them via the St. Maarten Medical Center," he said.
Lack of money is not the problem, said the Member of Parliament (MP). "Enough money is going to the islands, but it is not wisely spent. We should spend the money in a better way in consultation with the islands." The local governments should be granted more leeway to handle their own affairs, to take their own decisions. "More things could and should be handled on a local level. We should leave more things up to the Executive Council and the Island Council. Of course, they would have to assume their responsibility and act professionally."
Van Raak was very positive about the town-hall meetings that are regularly held in St. Eustatius and Saba. "Whenever there is a problem or an issue at hand, they organise a townhall meeting with the people. That is what I call real democracy. I respect that." People of Bonaire, St. Eustatius and Saba can vote for the first time in the September 12 elections for a new Second Chamber, now that the islands are part of The Netherlands. The MP urged
people of the islands to make use of that right. "We are also your national Parliament. We have to take decisions on your behalf so it is important to vote," he said.
This article was published in The Daily Herald
You are here