No aid to banks from ESM without approval of Parliament
3 July 2012
No aid to banks from ESM without approval of Parliament
The Dutch government will bring a proposal before both houses of Parliament before granting aid to banks from the European Stability Mechanism emergency fund. The proposal will have to be approved by Parliament before the government grants such aid. This commitment was made by Finance Minister Jan Kees de Jager speaking in the Senate – the upper house of Parliament – in reaction to a motion presented by the SP's Senate group.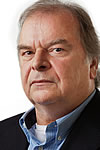 According to SP spokesman Senator Geert Reuten, the ESM treaty forbids direct support from the emergency fund to banks in danger of collapse. European Council President Herman van Rompuy claimed yesterday, however, that such aid could indeed be extended, and, moreover, that member states could not block a decision to do so. De Jager's undertaking disputes this, giving the power to block any decision to the Dutch national Parliament. In response to the minister's promise, Senator Reuten withdrew his motion.
The Senate voted by a clear majority to support the establishment of the ESM emergency fund, with only the SP, the hard right PVV, independent Senators and two small parties, the Animals' Party and 50+ - voting against. Parliament's lower house – the 'Tweede Kamer', its main legislative chamber – is, however, soon to hold a debate on the new doubts which have arisen regarding the precise content and possible consequences of the emergency fund.
You are here