Massive trade union demonstration against EU proposals
11 April 2011
Massive trade union demonstration against EU proposals
This weekend, according to European trade unions, who organised the event, 50.000 people marched through Budapest to protest against the forming of a European economic government.
The unions are completely opposed to proposals from Brussels which would put people's wages and pensions under pressure. 'It's easy to understand why the unions are resisting and refusing to accept this attack on wages, pensions and public services," says SP Euro-MP Dennis de Jong.
De Jong and his colleagues in the SP's European Parliamentary group have previously participated in trade union demonstrations against the plans, held in Brussels. Trade unions in Portugal have called a strike to protest the proposed measures.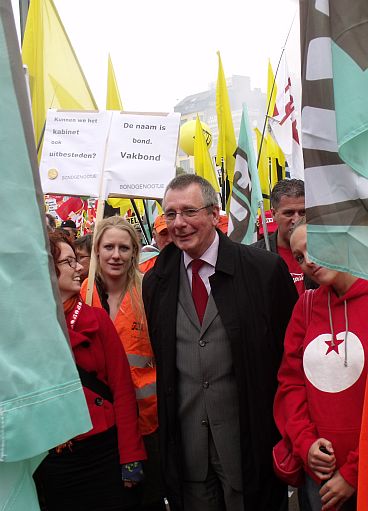 Dennis de Jong participated in last year's huge trade union demonstration in Brussels
You are here