Van Bommel: 'EU must take action against Tunisia'
12 January 2011
Van Bommel: 'EU must take action against Tunisia'
SP international affairs spokesman Harry van Bommel has urged Foreign Minister Uri Rosenthal to put a stop to negotiations on further cooperation between the EU and Tunisia. 'First, the demonstrators must be freed and elementary liberties such as the freedom of expression must be respected,' said Van Bommel, who was responding to weeks of demonstrations in Tunisia against unemployment and social and political inequality.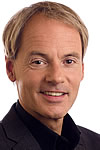 Four weeks ago Tunisians began to protest against the removal by the police of illegal market stalls selling fruit and vegetables. In protest, an unemployed graduate who was running one of the stalls set himself on fire, a protest which led to incessant demonstrations against the 23-year regime of President Ben Ali. In the meantime, the fruit-seller died from his burns.
Van Bommel today discussed the situation in Tunisia with EU High Representative Catherine Ashton, who yesterday issued a declaration demanding the immediate release of bloggers, journalists, lawyers and others involved in the peaceful demonstrations of the last few weeks. Ashton's declaration also stated that Tunisia must make progress in relation to human rights and elementary freedoms.
Van Bommel asked Ashton to suspend negotiations Tunisia on further economic cooperation between the EU and Tunesia if the latter did not meet European Union demands. She agreed that this would be one option, but said that suspension would only be possible if EU Foreign Ministers agreed to it. 'That is why I have today urged Minister Rosenthal to support suspension of the talks. Much more pressure must be exerted on Tunisia to force the country's authorities to respect human rights. The EU can bring such pressure to bear.
You are here