New SP Parliamentary Group Leader Agnes Kant Promises Strong Opposition
20 June 2008
New SP Parliamentary Group Leader Agnes Kant Promises Strong Opposition
The government and the other parties in the national parliament can except the SP, under the leadership of Agnes Kant, to mount as strong an opposition as it did under Jan Marijnissen, the new leader said today.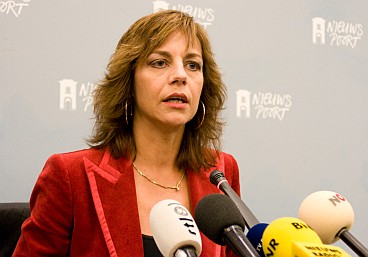 Agnes Kant during the press conference following her election.
"A different leader doesn't mean for a minute that we will follow a different course. It is after all this course which has brought us to where we are now," Kant told Friday's press conference, following her unanimous election as Marijnissen's successor by her twenty- four colleagues in the SP parliamentary group.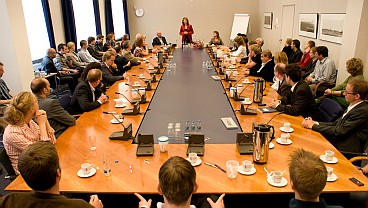 The group meeting following the election of Agnes Kant as parliamentary leader.
"Our ideas are of course the same: to fight for a society based on solidarity, a society with human values in which people stand up for each other and where things are a bit more evenly distributed. That's why we'll be continuing our solid opposition to the present government," Kant said.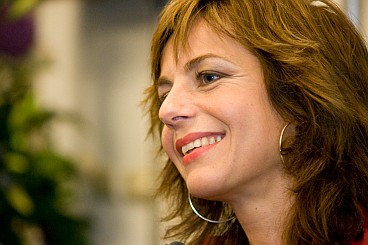 Agnes Kant answers questions from the media.
You are here