Silent Vigil for Al Mansouri at Iranian Embassy
30 October 2007
Silent Vigil for Al Mansouri at Iranian Embassy
The silent vigil outside the Iranian Embassy organised this evening by the SP in order to put pressure on the Iranian authorities not to carry out the death penalty on Dutch human rights campaigner Abdulla Al Mansouri won impressive support. A large number of SP Members of Parliament were joined by colleagues from the Green Left and the PVV (Freedom Party) as well as Amnesty International director Eduard Nazarski.
"This is not the beginning of the action, but it certainly isn't the end, either," promised SP international affairs specialist Harry van Bommel. "We are demanding that Al Mansouri be given a fair trial and that representatives of the Netherlands be given access to this trial. It takes your breath away to think that Al Mansouri can be given the death penalty in Iran for activities which won him a Royal Distinction medal here in the Netherlands. I am very pleased that there are so many MPs here to support this protest against the barbaric death penalty hanging over this man."
A vigil was also held in Abdulla al Mansouri's home town of Maastricht.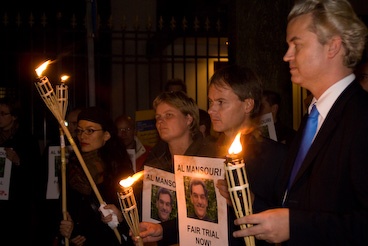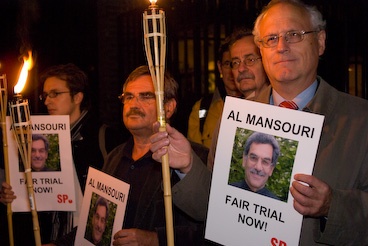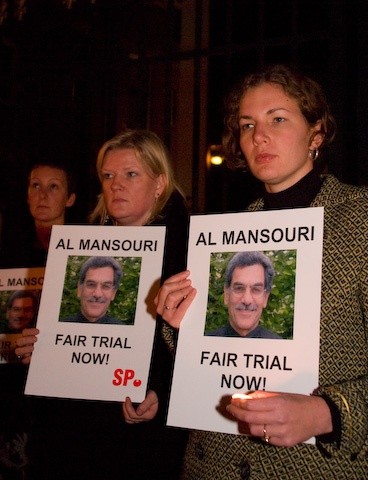 You are here