Improve the world, but begin with yourself
28 May 2017
Improve the world, but begin with yourself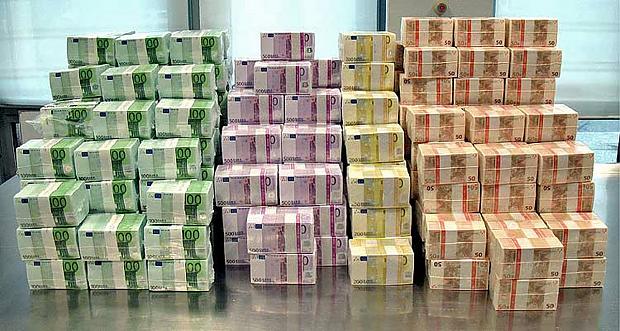 Next week a great deal of media attention will focus on the general expenses payments made to MEPs. These amount each month to more than €4,300 for the costs incurred in maintaining an office. Journalists in many countries have asked their own MEPs to account for the money spent and tell them how much money they return. This subject has often been in the news and you might expect that my fellow euro-MPs would give clear answers. Nothing could be further from the truth. Many refused to answer, or gave answers which were unclear. So I expect the results to be depressing. And to think that many MEPs can't understand why the European Parliament is so unpopular.
In my report on the EP's expenditure I proposed making it obligatory for MEPs to account for their spending. You'd think that would be the simplest of tasks, but evidently for many Members it's a bridge too far : the proposal was rejected. Transparency is apparently a fine thing for others, but not for yourself. No wonder that many in Europe have the idea that euro-MPs are principally interested in lining their own pockets.
Last Friday I was interviewed for the German TV channel Reporter Mainz which next Tuesday will broadcast a programme dealing partly with this theme. German journalists had also asked their own country's MEPs about their spending and had been shocked when most refused to give them the information. Checks would undermine their independence as representatives of the people, apparently. So you can demand that the taxpayer covers your expenses, but refuse to account for what you've spent. Things couldn't get much dafter.
If the audience for the programme runs into the usual millions and they see the results of this investigation, then it wouldn't surprise me to see the European Parliament's support plummet still further. Hopefully the media action will lead to further movement on the dossier, as a number of proposals remain on the table at the Parliament's Bureau aimed at making the rules clearer. I don't want to see things stop there : all MEPs must show us what they're hiding so that we can see for once what they have done with these tens of thousands of euros. And should it be shown that they've spent the money on things for which it isn't intended, or pocketed it, then sanctions must follow. I won't rest until we get there. Euro-MPs should be trying to improve the world, but they ought to start with themselves.
You are here