European Commission shouldn't be afraid of its own whistle-blowers
15 July 2018
European Commission shouldn't be afraid of its own whistle-blowers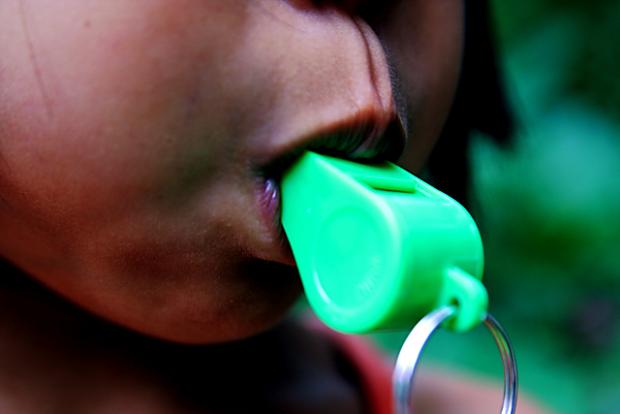 Just a week to go until the summer recess, but there's still hard work to be done around the European Commission's proposals for the protection of whistle-blowers. What's striking about these proposals is that they offer protection to all whistle-blowers everywhere, except in the EU institutions themselves, which go unmentioned in the proposed legislative text. This fits a trend, where the Commission is happy to tell the member states what they must do, but lags behind when it comes to its own practices.
Formally, officials who blow the whistle on abuses are protected by the officials' statute, but that tells us nothing about how this works in practice. A recent report on Dutch public radio looked at what had happened to Roelie Post, a Dutch whistle-blower who was forced to go into hiding. Moreover, for people who don't work for the EU, but come across an abuse at one of the EU institutions, there are no protective regulations. Finally, the Commission repeatedly refuses to explain to the United Nations how they are combating corruption on their own doorstep and how in this instance they are protecting whistle-blowers, despite the fact that supplying such a report is obligatory.
For the Budgetary Control Committee I wrote an official Opinion on this subject. In earlier reports I had already stated that the European Ombudsman should be tasked with the protection of whistle-blowers who report abuses in EU institutions. She was fully prepared to do this, but in the Commission's legislative proposal nothing is said about it. Nevertheless, I shall try by amendment to have it included. The Commission often refers in this sort of case to formal obstacles, but if they are of the opinion that in every member state whistle-blowers need effective protection, then surely they should set a good example. In the last few years we've learnt that all sorts of things can happen in the EU institutions: we've had Dalligate, Selmayrgate, Barroso-Goldman Sachsgate, and so on. All of these were matters which we knew about only because of whistle-blowers and investigative journalists. All the more reason to take measures in relation to this.
You are here